SHENZHEN WOFLY TECHNOLOGY CO,.Ltd. is one of the pioneer suppliers for pressure regulators, gas manifold, valves, pipe fittings, changeover device, Special gas   equipments -- our assurance of quality, safety, and value.
Founded in the year 2001 with passion and committed to fulfilling customer's demands with excellent products and service. WOFLY has been a leader in the industry due to the design and manufacture of high-performance "dual ferrule compression heat transfer tube accessories"and "instrument valve"series products.
In addition,our company began to produce"UHP(Ultra High Purity Application Parts and Valves" designed with its own technology since 2019.
Relying on excellent innovation capabilities and a large amount of investment in technology R&D and quality control. WOFLY can fully utilize its expertise and always rely on global oil.gas,petrochemical, onshore and offshore shipbuilding, power plants,semiconductors,flat panel displays Oriented with the latest prospects of customers such as solar energy.
150Workers,5000 m2 workshop,ISO,CE,RoHS,EN certificated, one hour reach ShenZhen port, this is how we keep superior quality and competitive cooperation for global valued customers.
We work closely with our customers to provide not only high-quality products but also technical product knowledge in order to meet the demanding application requirements.
Our company's purpose is to provide the most professional service available to our clients. This is achieved through the combined elements of honesty, dependability, and expert knowledge of the products we sell. Customer satisfaction has always been the major goal of Wofly. It strives to differentiate itself from other competitors by providing the superior quality product, competitive prices, as well as fast delivery performance. Apart from its private brands, Wofly also supplies OEM/ODM service for worldwide well-known company to tailor different customers' needs and help our clients improve the safety , security, and availability of their gas systems.
Our Vision
To be a "One-Stop Total Solution Provider" for our valued customers and exceed their expectation in products and support.
Our Mission
To maximize our potential by growing with our business partners, serve customers well and succeed together in fostering excellent long-term working relationship
Objectives
Ensure high level of customer assistance throughout. Provide good quality products at affordable pricing. Offering prompt technical and product support services. Maintaining timely delivery of stocks and spare-parts availability.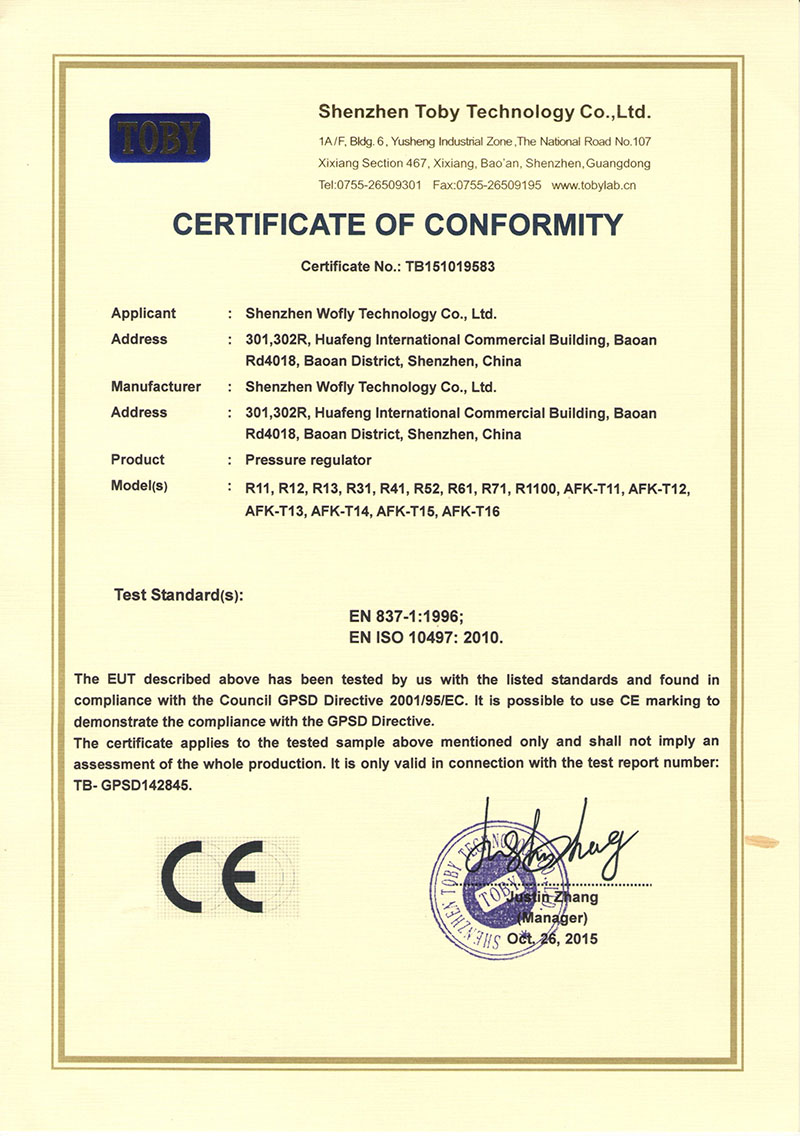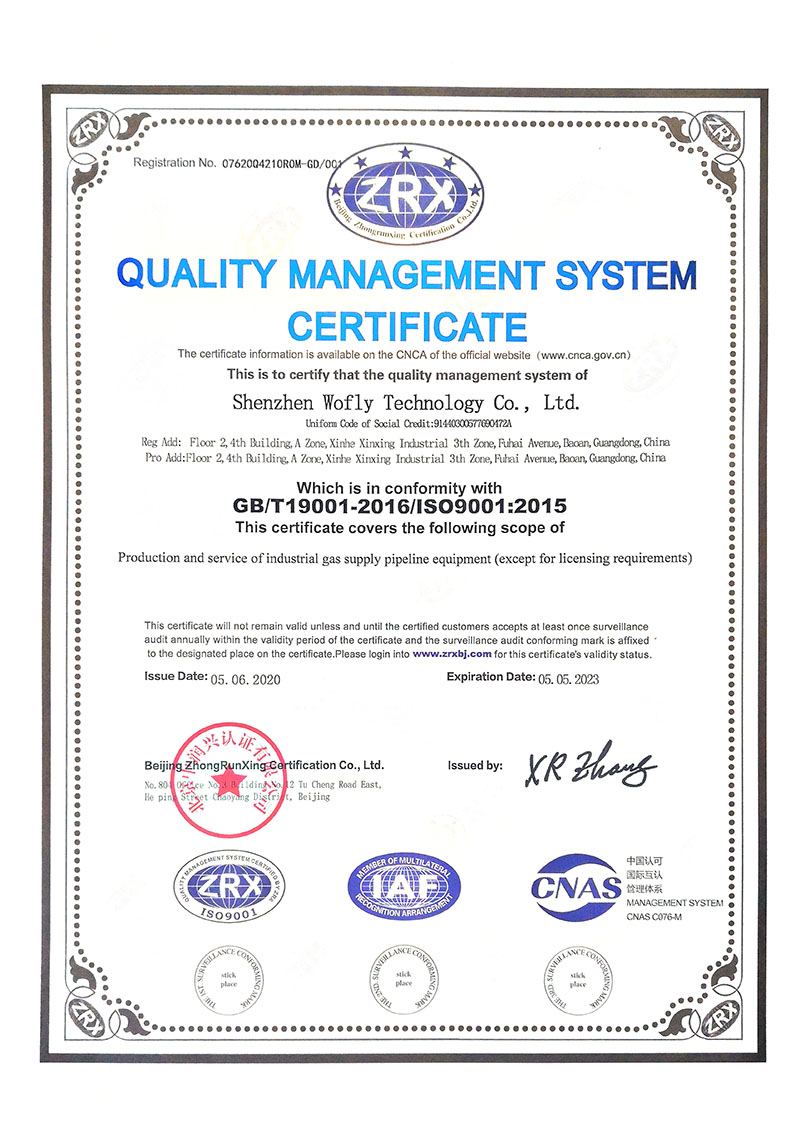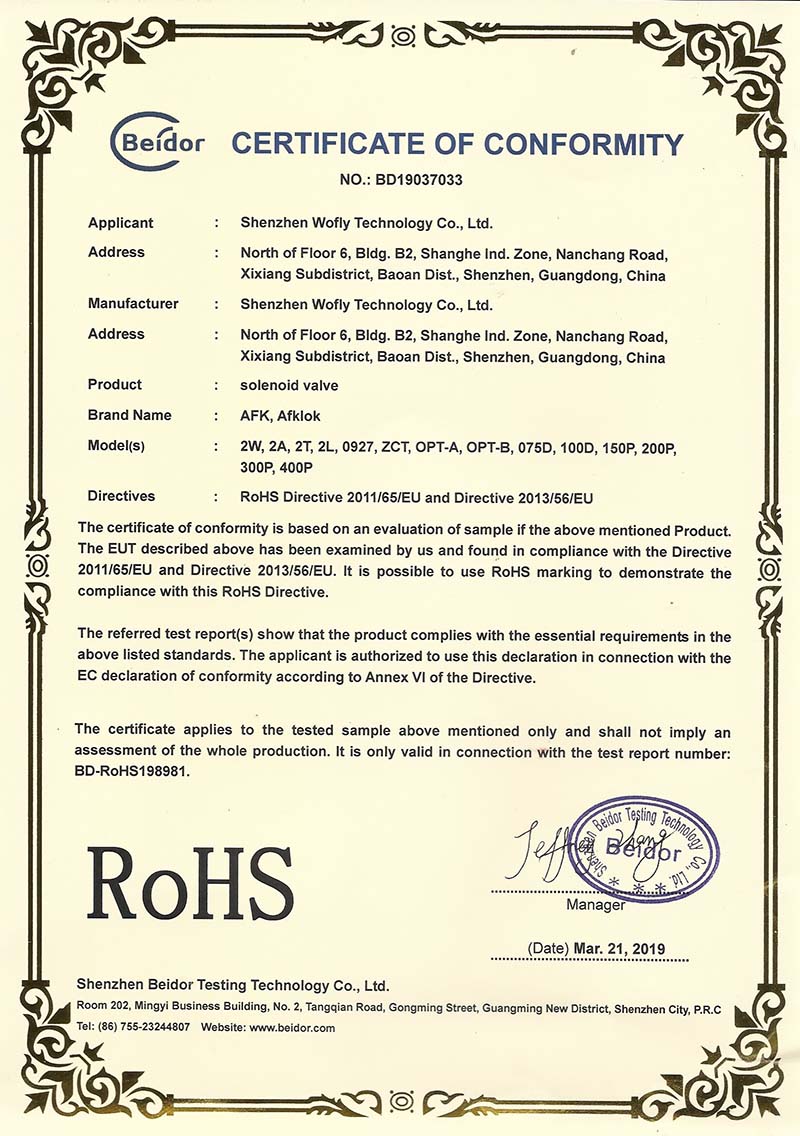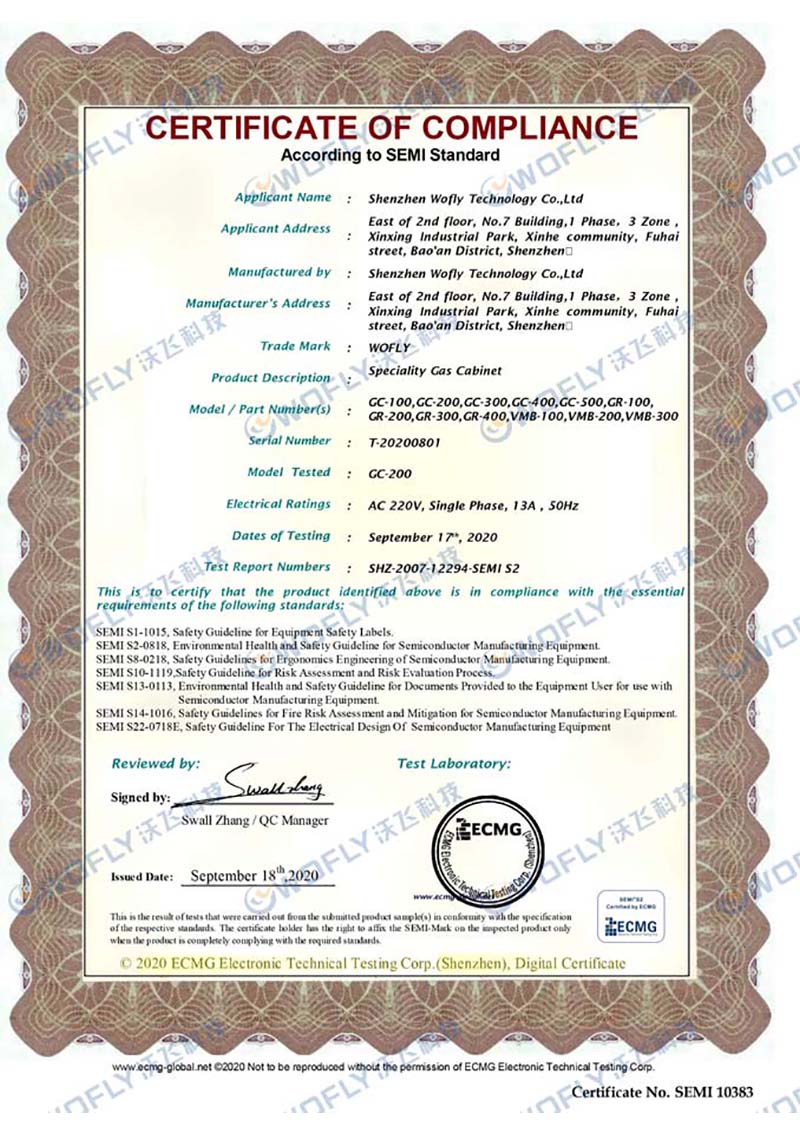 As our core business focus in the Offshore and Onshore Oil & Gas field, we are committed to extend other product offerings to better meet our customer's changing needs and position ourselves as a key player in this field.